Description
The Minimalist Wave Poster
—
Papier tinté noir masse, sérigraphie pour plus de relief
et révéler l'effet de la vague au mieux.
Tous les posters sont terminés à la main, à l'acrylique
et son tous légèrement personnalisés.
Signé. À partir d'un tableau acrylique sur toile.
……………………………………………………………………………………
Dark paper&white ink due to screen printing technique
All posters are hand finished in acrylic
and its all slightly personalized.
Signed. From an original drawing in blue felt-tip pen.
……………………………………………………………………………………
Format : 70 x 100 cm
Poids : 185 g
Papier : Fedrigoni Sirio Ultra Black
Prépresse : Impression sérigraphique
Fabriqué en France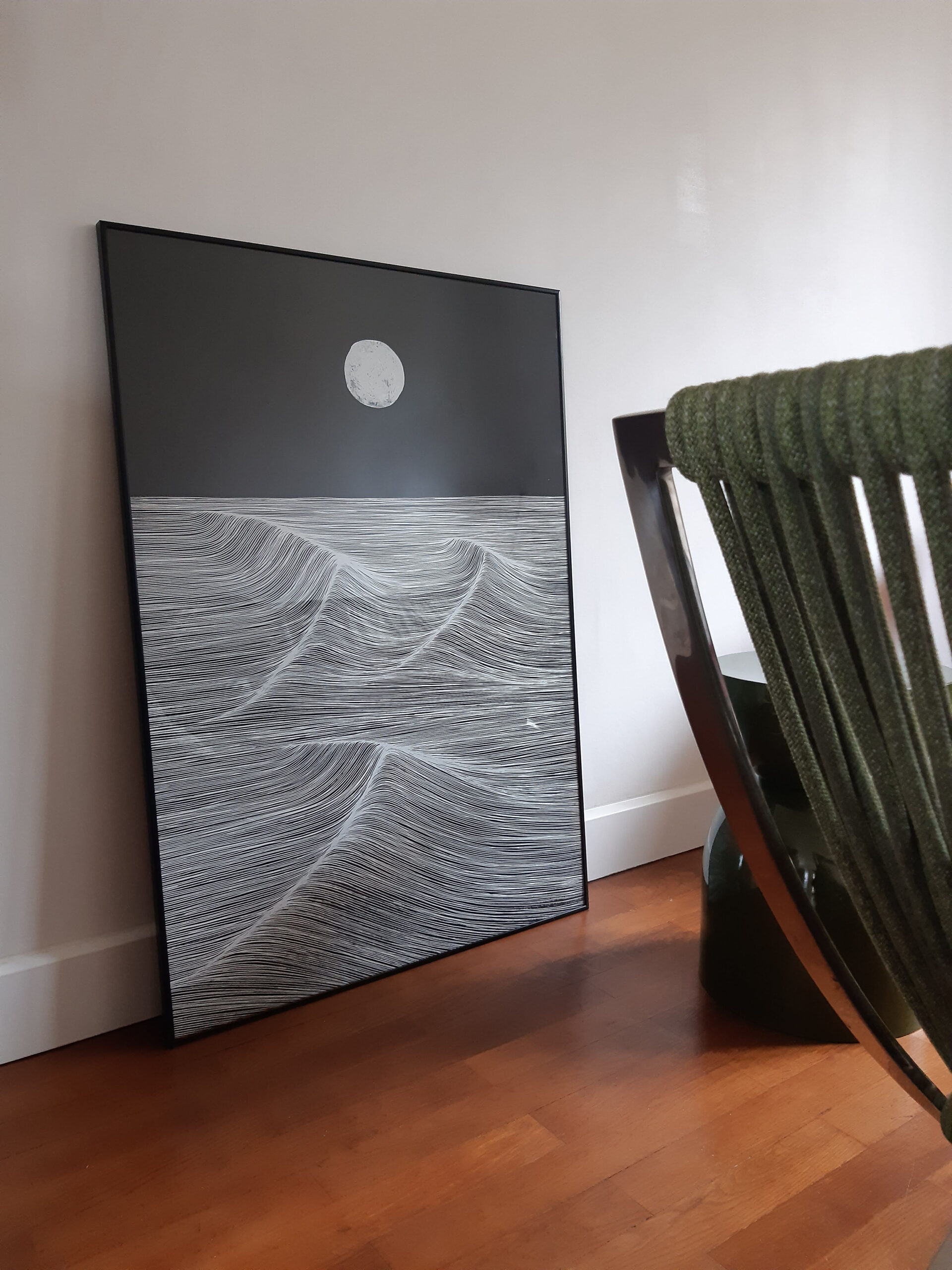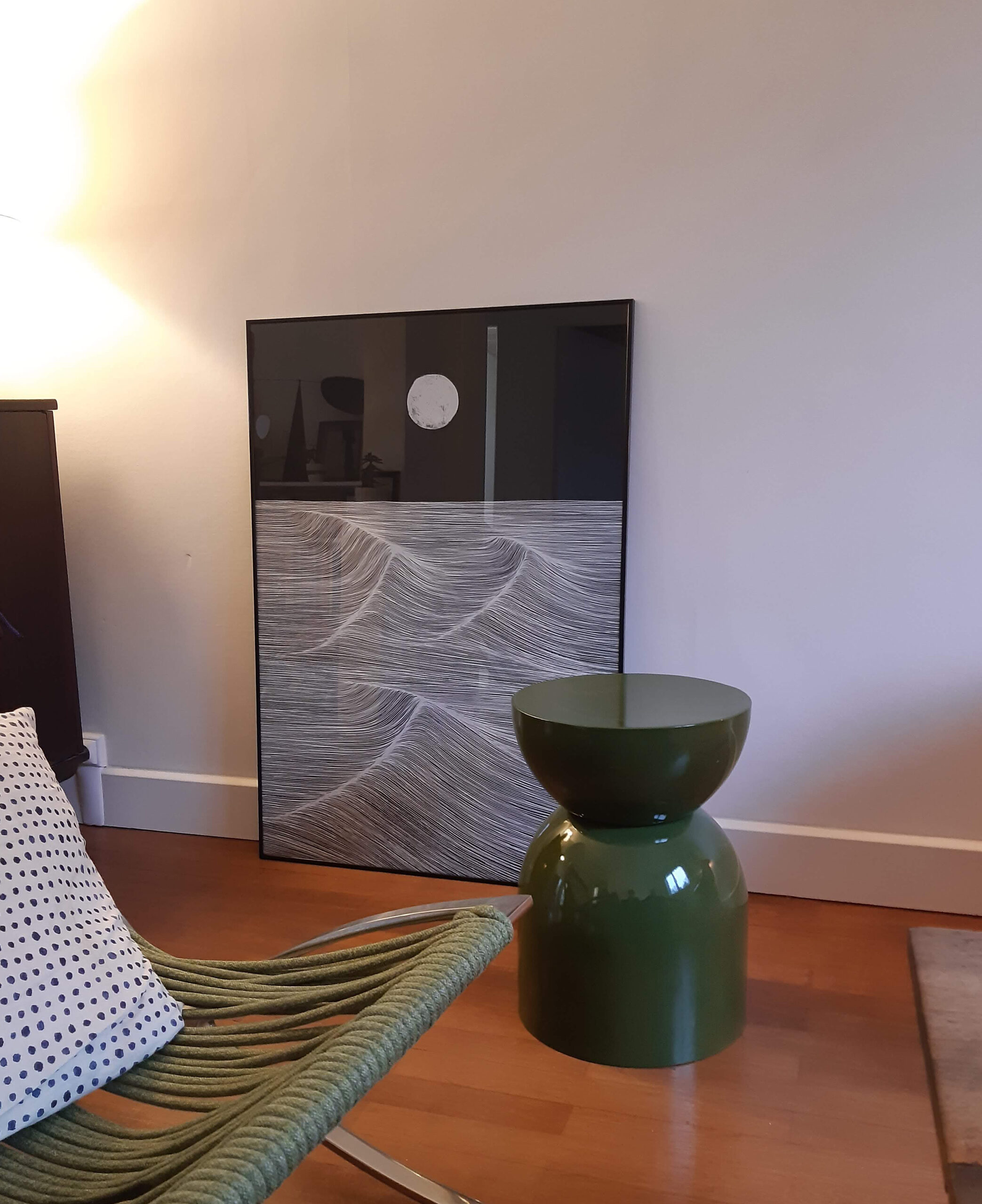 ………………………………………………………………………………………………………………………………………………………………………………………………………………………………
SHIPMENT INFOS
I ship worldwide.
As the shipment is done by me in a traditional way, orders are prepared within 5 working says from the order date.
If the drawing has been damaged by the postal service or if you haven't received it, a compensation will be given in the form of a credit for a future order